People behind Café Sueños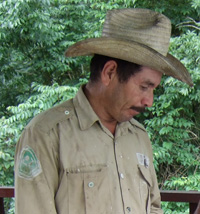 Adolfo Velásquez grew up in El Sauce in Chinandega and participated in the Sandinistas' fight against the dictator Somoza at the end of the 1970s. After the revolution, in 1979, Adolfo came to Sontule, where he became one of the leading members in the coffee cooperative José Benito Díaz Jiménez, and in the founding of Prodecoop, which in addition to the final drying and processing of the coffee is also responsible for exporting Fair Trade coffee from Nicaragua. Adolfo is an experienced and experimental, environmentally conscious coffee farmer, and is also one of the 'nature guides' who participate in management of the protected landscape of Miraflor, where Sontule is situated. Adolfo has participated in many technical courses on organic coffee cultivation, and with his great experience and knowledge on organic coffee production, he helps guarantee the quality of Café Sueños. Adolfo is married to Martha Acuña and is the father of Luís and Francisca.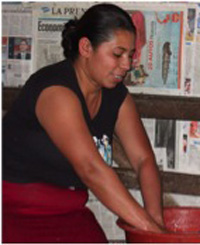 Martha Acuña grew up in Sontule and was just a child in the 1980s when the brutal struggle took place in the area between the Sandinistas and the Contras. She has worked in the coffee plantations her whole life, and today she helps harvest and process Café Sueños.
Martha brews the most delicious coffee, and from her cows' milk, she also makes cuajada, the local cheese. Martha is the wife of Adolfo and mother of Carmelo, Elwin, Luís og Francisca.
Elvin Acuña is responsible for the daily work of cultivating Café Sueños. Elvin was born in Sontule in 1991. He attended the local village school until he was 14, and then in 2006, he chose to use his savings from the sale of Café Sueños to pay for secondary school courses, which he attended and completed during the weekends for a period of five years. Given his good results he enrolled into legal studies, also on a weekend basis. He is now married to Maria and they are expecting their first born child in August 2016.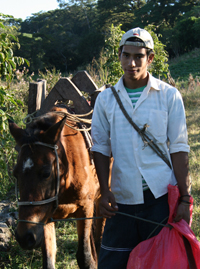 Now, for the fourth year under Adolfo's supervision, Elwin is planting new coffee plants that he has sown and cared for in his little local nursery.